E-Mobility for Africa's fishing industry
This B2B startup replaces fisherman's harmful and expensive gasoline engines with cheaper, eco-friendly electric motors – as a service.
Lake Victoria is one of the largest lakes in the world and the source of livelihood and food for more than thirty million people in Tanzania, Kenya and Uganda.
The founders of E-Wave observed the inefficient, expensive and harmful motorisation and set out to develop a disruptive win-win-win solution.
The result of years of intensive development and collaboration with their extensive network of branch experts was the foundation of ASOBO ltd in 2019, together with partners who had started plot projects two years before.
Development and next steps
After two years of successful pilot program with up to fifty engines, ASOBO is ready to begin scaling e-mobility as-a-service.
2019 - ASOBO Ltd. founded
2022 - Proof-of-Concept phase completed
2024 - scale to 1000 units in operation
long-term: help make e-mobility the predominant propulsion on the Great African Lakes.
The batteries are loaded by day with renewable
energy

sources.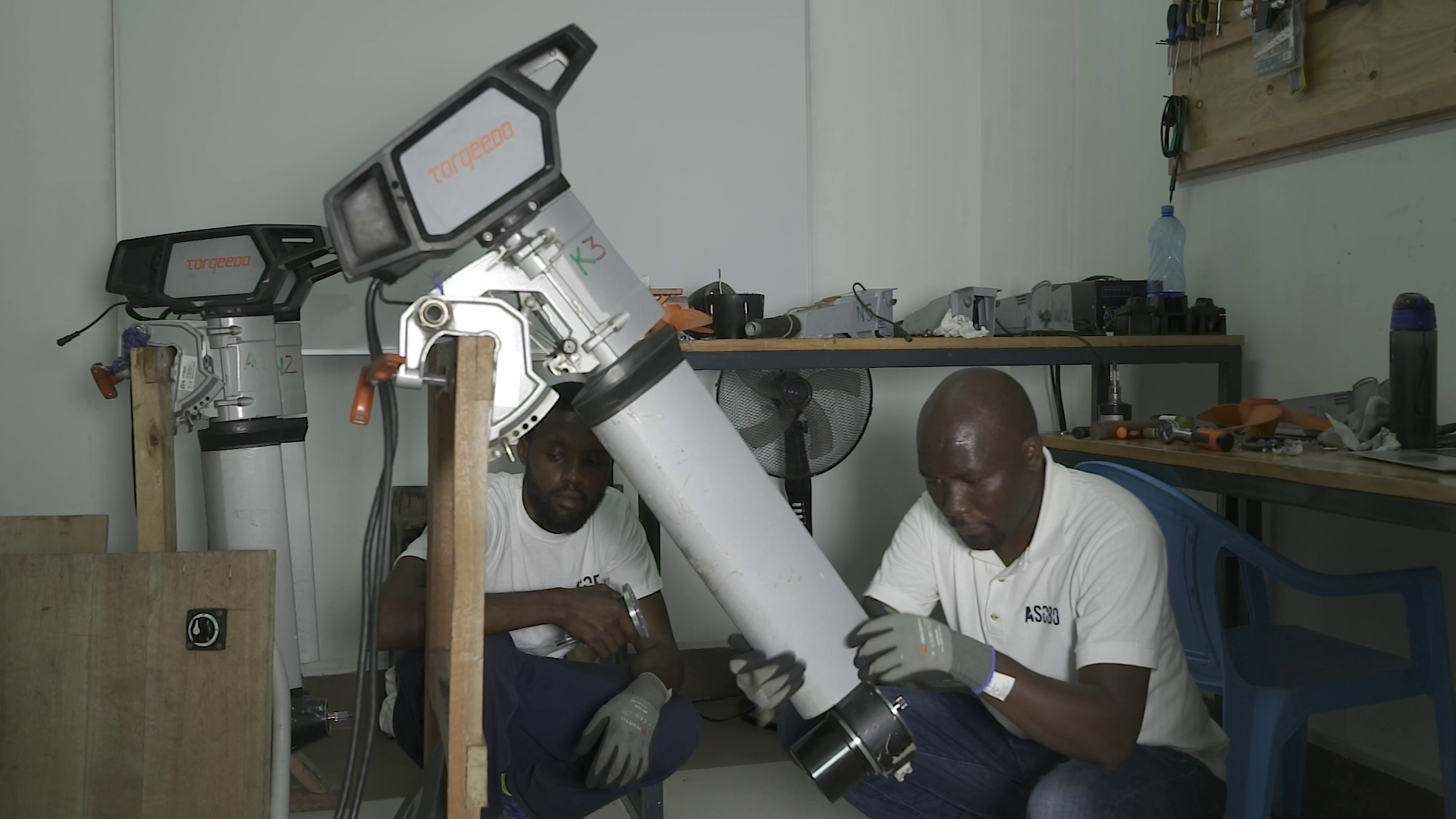 Regular maintance ensures dependable operation and asset longlevity.
The charged batteries are delivered to the fishermen
The fishing traditionally takes place at night.
Learn more about ASOBO in this short video.
Curious?
Read more about our other projects.
Interested?
Learn more about ASOBO on their web site
Our Investment
principles
If a new initiative is to take root and grow, it must offer real improvements for all stakeholders in key aspects:
It must be simple, profitable and affordable for a large target group
It must be economically viable for the investors who pre-fund the initiative and
it must be ecologically sustainable for our planet.
Difficult? Yes! But possible with expertise and dedication!